Fixed Dock Renovation Beach Access Improvements Entrance Fence
2018 ASSESSMENTS
The Association has sent statements for the 2018 assessments. More details are available here. Please send your payments to our accountant, Charles Pardee, at your earliest convenience. We look forward to a fourth consecutive year in which all assessments were paid.

OPEN MEETINGS OF THE BOARD

The January and April meetings of the Middle Island Property Owners Association Board are open to all property owners. We plan to hold an open meeting at least quarterly.
The dial-in number for all open Board meetings will be (712) 451-0878 and the access code is 531247# (for single touch dialing: 712-451-0878,,,,531247# ).
If you would like to speak at an open meeting of the Board, please let Lynn Barnard know by email (middleislandpoa@gmail.com) at least 2 hours beforehand. We ask that comments be no longer than 3 minutes.
To see the agendas, minutes, and materials for Board meetings, please click here.
ANNUAL MEETING and ANNUAL BUDGET MEETING

Our combined Annual Meeting and Annual Budget Meeting was held at the Conservancy at 3pm on November 25, the Saturday of Thanksgiving weekend. The Agenda and the Presentation can be found here under the Annual Meeting listing.
The Annual Meeting of the Association include interim presentations about the road options and the Cape Creek Dock and Ramp, and ample opportunity for property owners to ask questions and to comment on the work to date on these issues.
The Annual Budget Meeting approved the 2018 Operating Budget, Reserve Funds Budget, and Annual Assessments, adopted by the Board on October 2. Those budget documents are found here under Materials for the October 2, 2017 Board Meeting. (They are also included in the slide presentation for the Annual Meeting.) The proposed annual assessment will increase between 1.9% and 3.9% depending on lot type, our first increase in three years. This increase primarily reflects our expectation that the Youngs will use less of David Ward's time in 2018. To the extent that there is an operating fund surplus at the end of 2017, the Board proposes that 50% be returned to property owners as a credit against 2018 dues, with the other 50% applied to the General Reserve Fund.
The new Officers of the Association and Members of the Board can be found here.
***************************
CONTACT INFORMATION: David Ward is your contact for key replacements or to report problems and concerns with the beach access, docks, roads or other Middle Island common amenities. Contact him at luckyseahorse13@gmail.com
Questions, comments, and suggestions about policies, priorities, and dues should be sent to the MIPOA board at middleislandpoa@gmail.com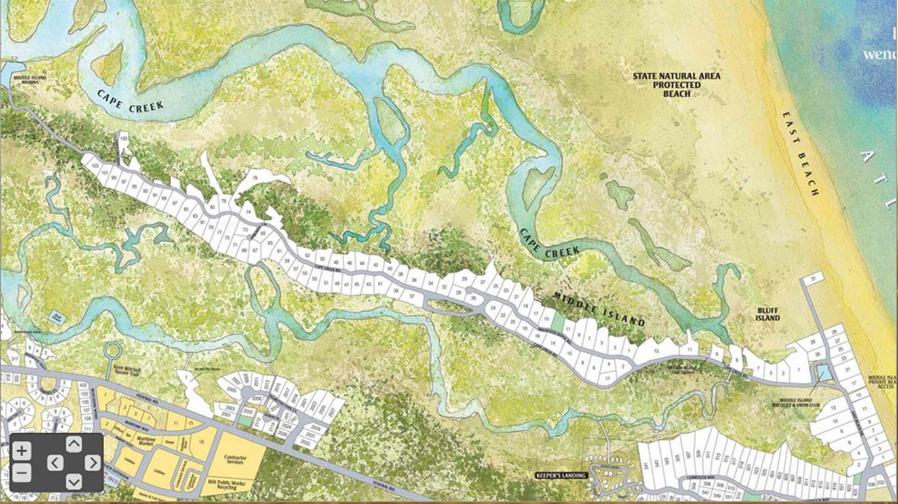 The mission of the Middle Island Property Owners Association (MIPOA) is to maintain and improve the Association's amenities; to enhance the experience of owners and visitors; to protect the investment property owners have made in our community; and to foster the unique natural environment of Middle Island.
We aim to provide excellent, cost-effective, and responsive management on behalf of our members.
Map courtesy of Wendy Wilmont Properties